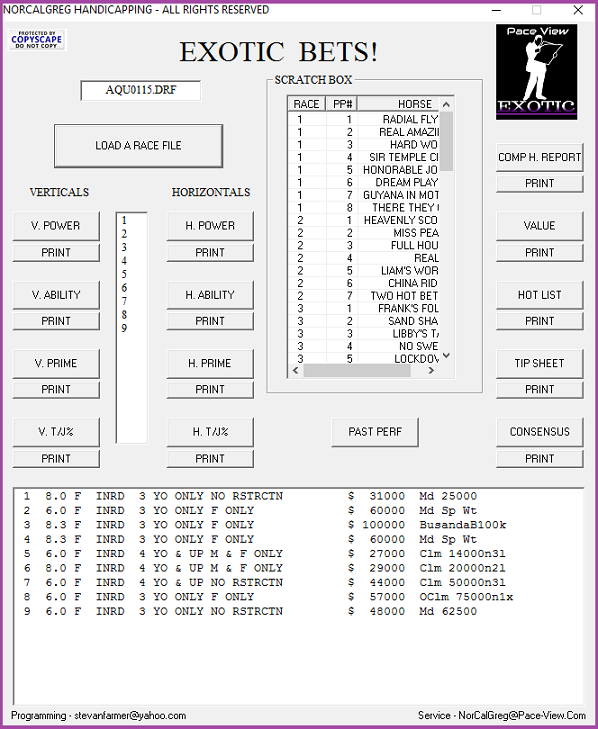 We took our time with this our new program..the research and testing took months. After PLATINUM'S runaway success-- I wanted a software program that would produce solid contenders -contenders the user can access at the click of a button. Then I wanted an Exotic betting interface--to give the user an array of vertical and horizontal wagering opportunities.
You like Exactas, Trifectas, Doubles, Pick-3- Pick-4-Pick5 and Pick-6's? How about a List of Hot Horses, pre-screened for CONDITION, SPEED, AND CONNECTIONS? Could you use a Comprehensive report, at the click of another button? Yes all that's right here! A consensus for each race is included. Past performances?--right here.
Also included...our own select, screened VALUE PLAY, that so far is showing a flat-bet profit at most tracks. No recurring fees whatsoever. Uses the $1.00 standard Bris data files. Everything is available at the click of a button!