These are the CONTENDER/EXOTIC LISTS I CALL PICK-9 LISTS. They started out as PICK-4 CONTENDERS--then decided why not just do the entire PICK-6. Since these lists are the TOP 3 OF EACH RACE, according to our main categories...finally decided to go ahead and provide all 9 races...thus "PICK-9" list. These horses are the top three (with ties) of every category and every race on the card.
You will be surprised at how many TOP T/J% contenders actually win the race. And PRIME POWER contenders are screened by Brisnet's proprietary method. And don't forget PLATINUM POWER NUMBER...there's a button for the top-3 in that category as well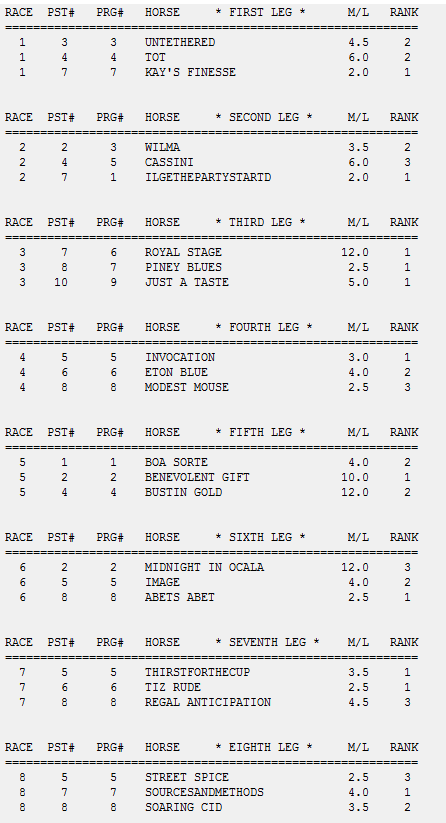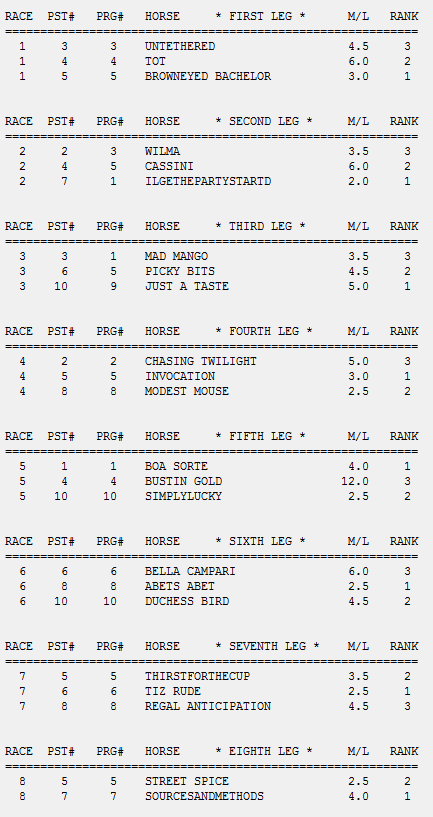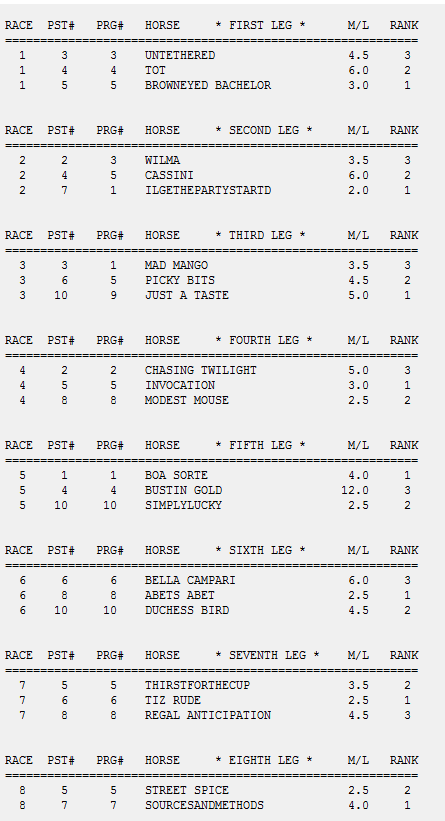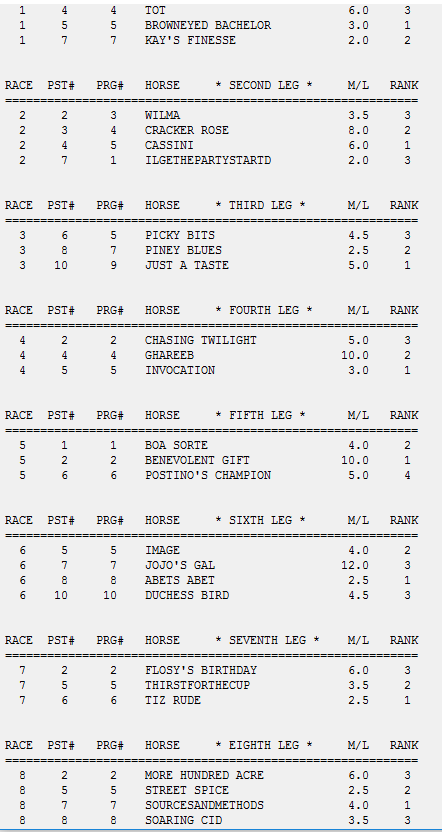 These top-3 contender/pick-9 reports could very well make a stand-alone program--they are that accurate.